Welcome!
Dhammakaya (Dhamma + kaya) means body of reality.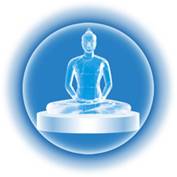 A system of meditation based on Dhammakaya was (re-)discovered in the early decades of the 20th century by the late abbot of Wat Paknam, Chao Khun Phra Mongkol-Thepmuni (Sodh Candasaro), reverently and affectionately known as 'Luang Pohr Wat Paknam'.
Dhammakaya is practised throughout much of Thailand by a large number, and information on this Central Way is slowly becoming available abroad. I've provided here a brief index, mainly to those resources in the English language (with apologies in advance if links no longer work). The majority of information is in Thai, as is the case for the temple where dhammakaya practice was first rooted: Wat Paknam, Bhasicharoern (in case that site is not available, it is archived by the Wayback machine). One of the few sites that is in English and contains teachings relating to the time of the great Abbot is the Mongkol Dharma Centre in Singapore, which are teachings that have been interpreted by Terry Magness (Ven. Suratano).
The largest organisation is the Dhammakaya Foundation at Wat Phra Dhammakaya, which was founded by the Late Khun Yay Upasika Chandra Khonnokyoong, an exceptional disciple of Luang Phor Sodh. The site is now in both English and Thai, and provide a good overview of the various activities. It is the centre with most international presence: for instance, it has hosted an international conference entitled Buddhism into the year 2000 and worked very generously in the production of a Pali text CD_ROM, which was made available from 1996. It now has a full scale multimedia site called DMC, accessible via the dmc.tv web site. It broadcasts on a daily basis, especially the Dream in Dream Kindergarten School, streaming audio and video normally running from about 19.30 to 22.00 Thai time, i.e. 12.30 to 15.00GMT. The abbot gives teachings, especially about the Law of Kamma, including many case studies. It really is excellent listening/viewing and now there are translations into English by Ven. [Nicholas] Thanissaro Bhikkhu. If the schedule doesn't suit, then you can make use of a media archive available on demand.
By browsing the links to the two mains sources mentioned above and other links below, a number set up by committed individuals, I hope you may gain a feel for the Dhammakaya tradition. Unfortunately, the connection to one or two sites may not always be available. Sorry if that happens.
I highly recommend a detailed life story that has been published by the Dhammakaya Foundation entitled, The Life and Times of Luang Phaw Wat Paknam. It's available in several languages - the English language version is at least in its 3rd edition (2003), but I only see the 2nd edition on Amazon; Nederlandse versie: De Levensgeschiedenis Van Luang Phoh Wat Paknam, Version française: La Vie Et L'Oeuvre De Luang Pou Wat Paknam . Actually, the 2nd edition (1998) is available online, albeit now only from an archive of Repository Zero, a site overflowing with eTexts, kindly provided by the Dhammakaya International Society of Belgium! .
You can see some pictures of this great master at the Wat in an on-line collection of photos. (It includes photos taken of the Bhikkhu ordination of three British disciples of Kapilavaddho Bhikkhu).
Meditation for beginners. Plenty of information at dmc.tv to get you started with meditation, presented in a variety of media formats with instructions from lay and ordained teachers.
Meditation in Action - getting to know, produced by Wat Phra Dhammakaya, provides clear step by step illustrated guide to get you started with investigating your mind.
An Introduction to Vijja Dhammakaya from the Dhammakaya Buddhist Meditation Institute includes meditation instructions for beginners and advanced practitioners. It is based on the book, The Heart of Dhammakaya Meditation. This site supersedes one that was listed previously on this page at http://www.dhammakaya.org which the Institute uses as a Thai site only.
In recent years, the number and range of books concerning the history and practice of Dhammakaya and associated teachings has grown considerably. In addition to the life stories indicated above, there are some excellent teachings on cultivating virtue for everyday life:
A Manual of Peace: This very substantial volume is an exposition of the 38 blessings of the Mangala Sutta, based on teachings originally given by Phrabhavanaviriyakhun (Ven. Dattajeevo Bhikkhu). It has been used as the basis for some editions of the WorldPEC peace ethics contest, as reported in the highlights for 2007.
Man's Personal Transformation, also by Phrabhavanaviriyakhun, is an insightful volume based especially on the Sigalovada Sutta (the Buddha's advice to the layperson, Sigala).
Tomorrow the World Will Change: A Practice for All Humanity. This slim volume by Phrarajabhavanavisudh (Luang Phaw Dhammajayo) presents a vision for world peace and shows us that it needs to start with meditation for inner peace at the centre.
The Dhammakaya Open University offers more formal certififcation in these kinds of teachings, but I don't know what recognition is given to these qualifications by other institutions.
For further titles, please consult the listings of Dhammakaya publications on Amazon. The Dhammakaya Foundation used to produce a bimonthly magazine called the Light of Peace which reported on Buddhist events throughout the world, especially with the respect to the promotion of peace - at the moment I can only find a brief description. Nowadays much more is communicated through the Internet, especially dmc.tv.
The tradition tends to emphasize practice more than theory with education valued insofar as it enables one to make progress along the Middle Way. Accordingly, academic research in Buddhist studies is considered worthwhile when it contributes to that process. So the kinds of topics that members of the tradition engage in might concern the investigation of early primary sources, the interpretations of the canonical texts with attention to the social context at the time; in general, much of the research would try to link with the threefold ethics, meditation and wisdom.
There's been some valuable work carried out in various continents. I think a particularly fruitful zone of activity has been Australasia, particularly under the direction of Dr. Edward Crangle at Sydney University, who is the coordinator for the International Samadhi Forum - see 2006 Highlights. He supervised the theses of Dr. Jantrasrisalai and Ven. Dr. Saitanaporn:
Research: Doctoral and Master's Theses
Books
There is some research as SOAS that may be casting new light on the historical practice of the method. It concerns Yogavacara and is being directed by Kate Crosby, who carried out her doctorate in this area. From what I gather (I'm not directly involved in this research), a key source is a post-canonical text discovered in Sri Lanka, of uncertain date, translated some while ago by F.L. Woodward at the Pali Text Society with the title of Manual of a Mystic. It describes a technique that is externally very similar in that the focal point is located about one inch above the navel, and the mantra is "Araham, araham,...", with recursive motion inwards at the point. It's quite possible that in exchanges this method was conveyed between Sri Lanka and Thailand, which suggests the technique was more mainstream. As often happens, different practices come in and out of focus in different periods of history - what one generation characterises as 'normative' can be regarded by a later tradition as 'esoteric'. This work has developed through an AHRC project. However, the descriptions concerning the inner progress in meditation are quite different from what was taught at Wat Paknam, so it would be erroneous to conclude that the Dhammakaya method was derived from this practice; the re-discovery was major and fundamental. It may be the case, however, that the 18C practices in Sri Lanka were echoes of much earlier practices that bore closer ressemblance to the Dhammakaya method.
There have also been quite a number of socio-political studies of especially Wat Phra Dhammakaya, but without due care these often say more about the orientations and dispositions of Western scholarship than they do about the temple. Phibul Choompolpaisal's doctoral work in this area discusses such issues with reference to the likes of Weber and I hope to link to his thesis soon. One author who shows some awareness of the difficulties in interpretation is Rachelle M. Scott, who has written: A new Buddhist sect?: The Dhammakaya temple and the politics of religious difference in Religion 36 (2006), published by Elsevier. She has also highlighted how Khun Yay has strangely been omitted from most Western studies of Thai Buddhist nuns.
Some further references are available via Wikipedia's entry on research into Dhammakaya meditation.
The practice of Dhammakaya can give rise to many benefits, especially penetration and clarity of mind as the following exponents amply demonstrated.
Robert Mawson (1943-2014), originally from the North of England, loved to share his meditation practice and used to run many classes. He was a remarkable person who used advanced meditation to deal with several life-threatening situations and hence was dubbed 'the medical miracle man'. So he could speak with authority when he appeared on various TV shows such as Healthy Frontiers with Dr. Louis Bisogni to talk about well-being. He taught thousands of people meditation and well-being at the UN HQ, other places in the New York area, other US states and abroad. A brief summary of his life is available in an obituary from the Edwards & Dowdle Funeral Home.
Fuengsin Trafford (1936-1995), my mother, actively involved in Inter Faith Dialogue, was a practitioner of Dhammakaya for about 35 years.
You can read about the experiences of an Englishman, William Purfurst (later Richard Randall), who became one of Luang Pohr's disciples, in Life as a Siamese Monk, published by Aukana. He received ordination at Wat Paknam in 1954, and was given the title Kapilavaddho, meaning something like 'He who spreads and increases the Dhamma." He subsequently returned to the UK, where he made efforts to set up an English Sangha, teaching the Dhamma with great courage, including the provision of meditation instruction. You can read a review I have written if you'd like more information.
There is also a tribute to Ven Kapilavaddho by Terry Shine, called Honour Thy Fathers, available as a PDF file from BuddhaNet's eBook library.
The history of the Dhammakaya Movement in the UK (Wikipedia article), initiated in June 2009, has already collated quite a lot of relevant details.
Dhammakaya Open University - the Dhammakaya Foundation has established the seeds of a University to make the Buddhist teachings universally available. It is a great opportunity to read such insightful presentations that relate modern scientific thought to the Lord Buddha's teachings.
Middle Way Meditation Retreat - the Dhammakaya Foundation offers retreats in some wonderful locations!
DMC Web Ring contains further sites, some with English sections, including some that contain various Multimedia files.