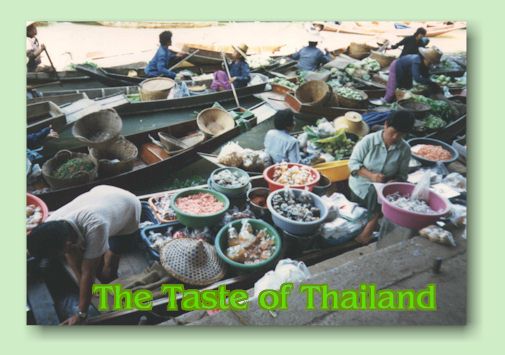 Chicken with Bamboo Shoots Soup
(Serves 4-6)
Ingredients
1 oz tinned bamboo shoots
2 - 3 oz chicken, boned and skinned
1 pint water with chicken stock cube or fresh chicken stock
4 oz frozen prawns
1/2 carrot, thinly sliced
1 tbl soya sauce, fish sauce, salt and pepper to taste
2 - 4 oz mushrooms, quartered

Garnish
3 spring onions, finely chopped and a few sprigs of fresh coriander
Method
Wash and thinly slice the bamboo shoots.

Bring the water to the boil. Add the stock cube and simmer for ten minutes.

Add the sliced bamboo shoots, chicken, sliced carrot, soya sauce, salt, pepper and fish sauce. Cook for a further 5 minutes, or until the chicken is done. Add prawns and mushrooms. Cook for a few more minutes.

Garnish with finely chopped spring onions and fresh coriander and serve hot.
---
Return to the Main Cookbook Menu
---
Fuengsin's Home page | Paul's Home page